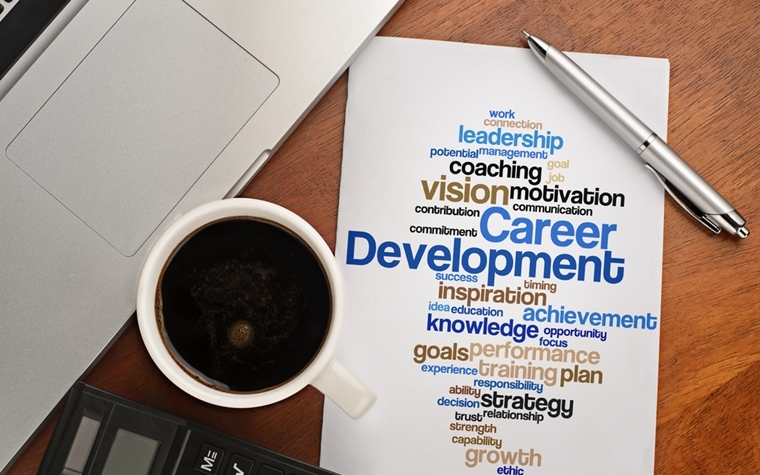 Rogers-Lowell Area Chamber of Commerce issued the following announcement on June 26.
The Rogers-Lowell Area Chamber of Commerce in cooperation with the City of Rogers and the City of Lowell announced today the launch of Vision 100, a visioning process to further enhance the community's quality of life and ensure readiness for the future in anticipation of the Rogers-Lowell Area population reaching 100,000 in less than 15 years.
Since 1989, the Chamber has served the community in its role as the "Keeper of the Vision" by proactively collaborating with city and regional leaders to produce strategic action plans that project the community's future wants and needs. This program has happened nine times prior to Vision 100: 1989 (Vision 2000), 1994 (Vision 2015), 1997 (Vision 2015 Part 2), 2002 (Vision 2020), 2004 (Vision 2020 Update), 2008 (Vision 2025), 2013 (Vision 2025.1 What's Next), 2014 (Vision 2030) and 2015 (Downtown Master Plan).
As a municipality, envisioning the future with the local community and engaging residents in the process leads to a more connected, aligned and collaborative community says Rogers Mayor Greg Hines. "Community visioning is both a process and a statement. The initial process includes discovering the kind of future our community wants by giving residents the opportunity to express themselves. Residents are given a platform to discuss what they would like their community to look and feel like in the future and come to a mutually agreed-upon statement of vision," Mayor Hines said.
"The fast pace of growth and development in Lowell requires very careful thought and planning as we move forward to become the community we envision," said Lowell Mayor Chris Moore. "Lowell is uniquely positioned in the center of the I-49 corridor and this community planning process will help focus on what our residents most value while also inspiring them to work together to achieve our vision. As Rogers and Lowell work on planning, zoning, and infrastructure development both communities will be better positioned for growth in the Northwest Arkansas region."
The visioning process happens in five stages. The first stage has been accomplished by setting up the Steering Committee, a group of community representatives who guide the strategic planning process, advocate for the Vision 100 plan, and support the implementation of tactics that achieve the vision. "The committee's first output was creation of a Vision Statement to capture what community members most value about their community and the shared image of what they want their community to become," said Raymond Burns, President/CEO of the Rogers-Lowell Area Chamber of Commerce.
The next stage is coordinating community input and feedback via an online Community Survey and Community Tables held in convenient locations around the area starting in July. Burns described the Community Table as a focused, group discussion held in a relaxed, informal setting and facilitated by members of the Steering Committee and the Chamber Board of Directors.
The public is invited to attend. Here is the full schedule (all will be held from 6:30 - 7:45 p.m.):
Monday, July 8: Arkansas Arts Academy, 506 W. Poplar St.
Thursday, July 11: Centro Cristiano de Rogers, 2121 S. First St.
Tuesday, July 16: First Baptist Church Rogers, 3364 W. Pleasant Grove Road
Thursday, July 18: Heritage High School, 1114 S. Fifth St.
Tuesday, July 23: Rogers Public Library, 711 S. Dixieland Road
Thursday, July 25: Rogers High School, 2300 S. Dixieland Road
Monday, July 29: Grace Hill Elementary School, 901 N. Dixieland Road
Tuesday, July 30: Lingle Middle School, 901 N. 13th St.
The third stage in the process compiles suggestions, comments, and ideas from the Community Survey and Community Tables into a Vision 100 Action Plan and is published for review by the Steering Committee. This includes the creation of a final, consensus Vision Statement.
Stage four will be the unveiling of the Vision 100 Action Plan at the Leaders' Conference on October 17, 2019. This will secure Chamber Board approval and support. After the conference, a public unveiling will be coordinated featuring a community celebration and community outreach to relevant government bodies, city councils, regional organizations, corporations, companies, businesses, nonprofits, and other community groups to gain their support and help to attain the vision.
The final stage focuses on development and execution of a communication strategy by deploying a "Keeper of the Vision" campaign designed to promote the use of Vision 100 in strategic planning across the community and publicize progress on completion of goals. Communications will also point out distinct efforts of the Chamber to support the vision created by the community.
The online survey was released today soliciting input for development of the Vision 100 Action Plan. This survey is open to all residents, workers and businesses in the Rogers-Lowell Area and available online until July 31, 2019 at this link: https://www.surveymonkey.com/r/2QK3VXR
Burns encourages the community to provide its feedback and ideas during this process and become an important part of creating a new vision for the community's future. He said, "We're asking our citizens to take advantage of this unique opportunity to give their input on how to make our community a more attractive place to live and work. We need their help to develop and realize that vision. The online survey makes it easy and convenient for everybody."
Development of a new community action plan is part of an ongoing effort to make the Rogers-Lowell community as attractive and competitive as possible for new jobs, residents and corporate investment.
Original source can be found here.
Want to get notified whenever we write about Rogers-Lowell Area Chamber of Commerce ?
Sign-up Next time we write about Rogers-Lowell Area Chamber of Commerce, we'll email you a link to the story. You may edit your settings or unsubscribe at any time.
Organizations in this Story
Rogers-Lowell Area Chamber of Commerce
More News